User Profiles
The world's most successful traders have one thing in common - they have a plan that they follow consistently over time to beat the markets. The TradingJourney app was designed to help new and seasoned traders build discipline, manage performance, and learn from their mistakes.
I led the UX design for TradingJourney from the ground up. To begin the process, I created two user profiles to represent the targeted users.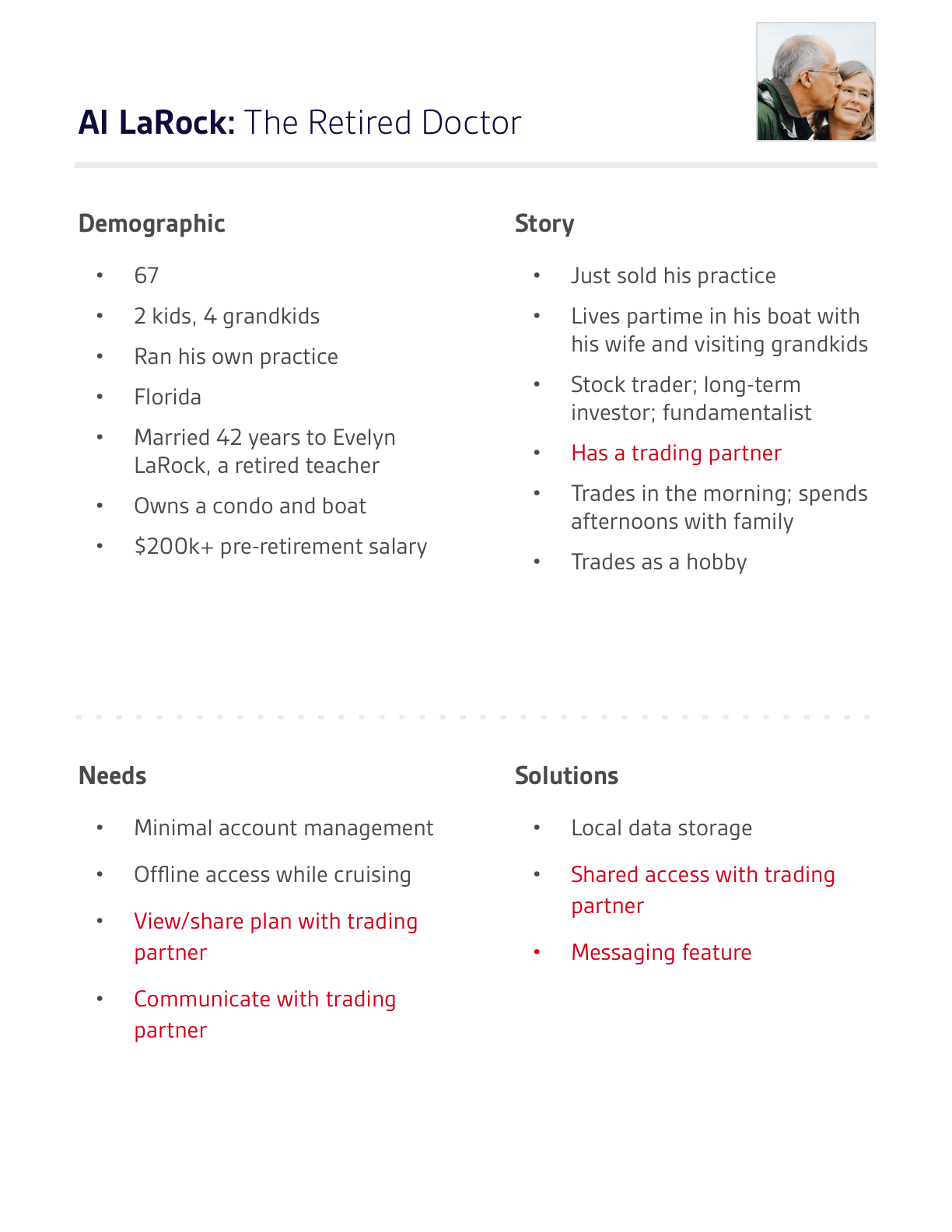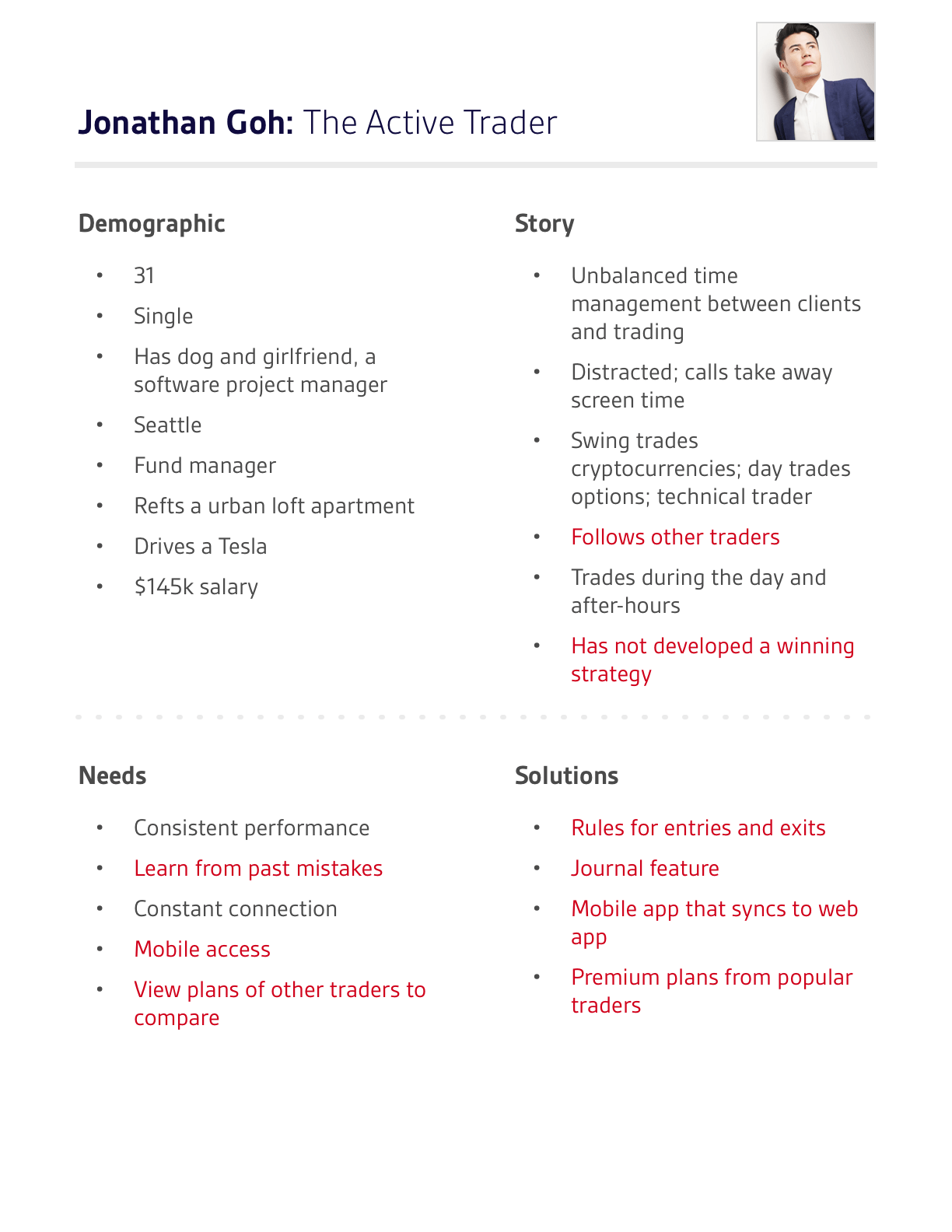 User Stories
I developed user stories to determine how the user finds out about TradingJourney, how he is engaged to use the product, and what makes him want to return. User stories also covered methods to increase revenue, ways the user can spread awareness of the product, and how he can advocate for TradingJourney.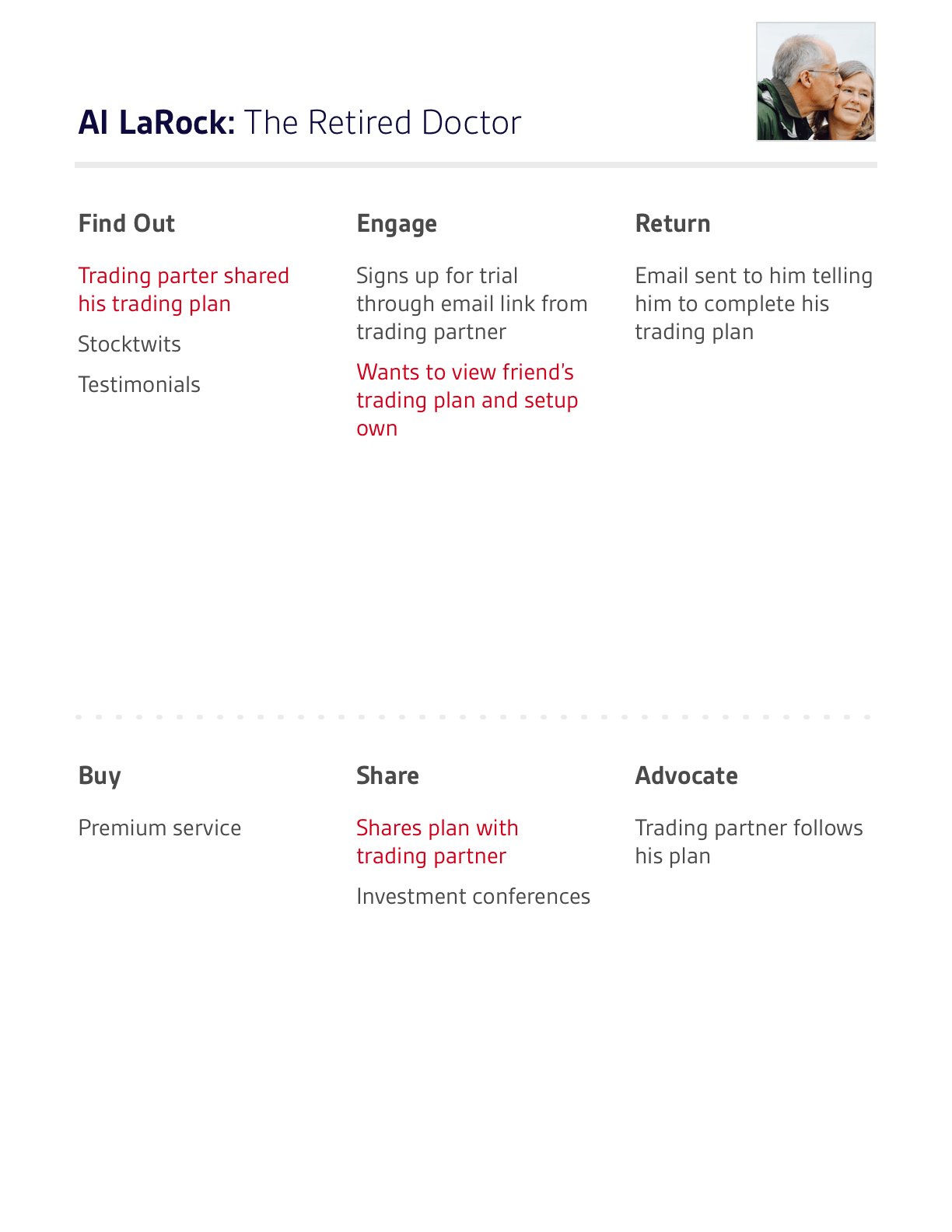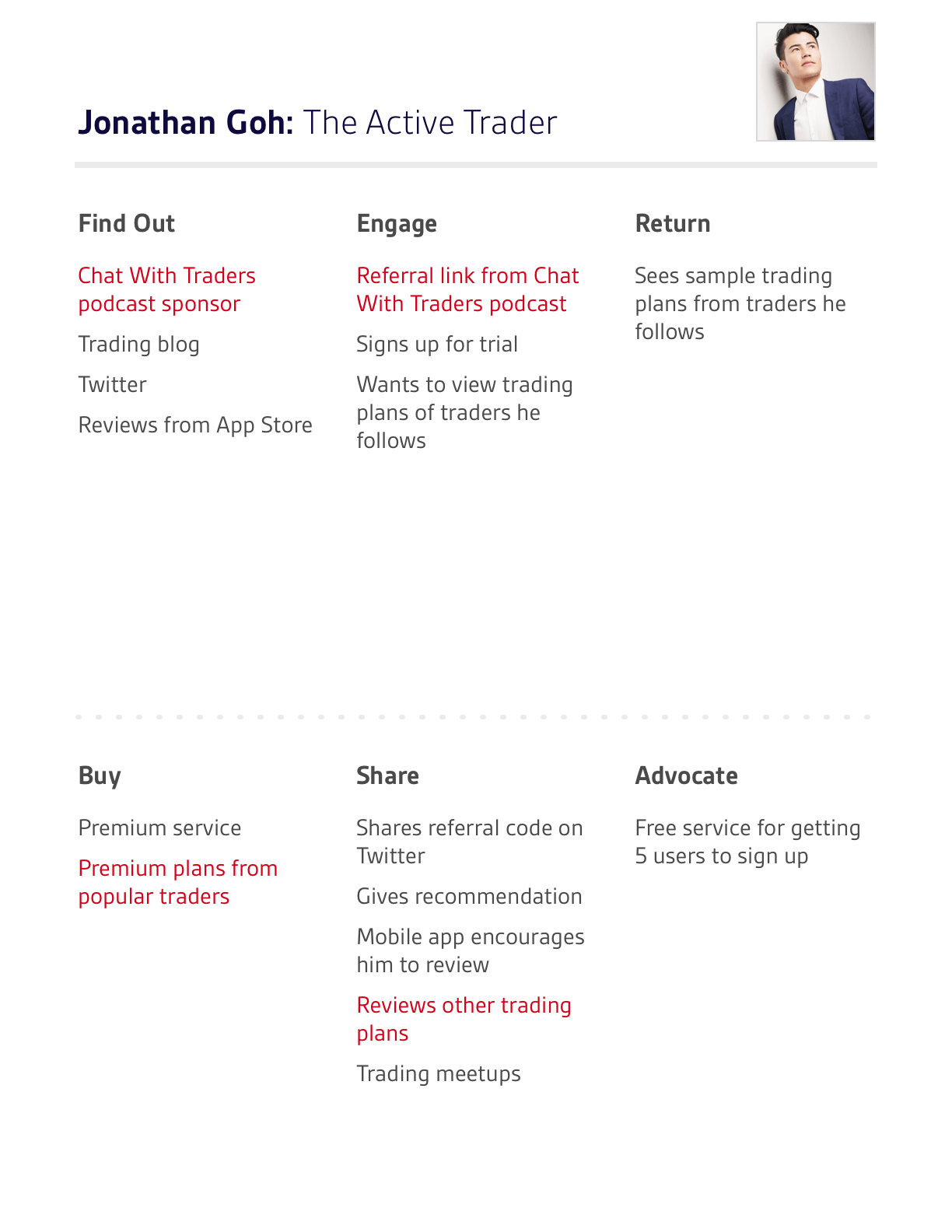 User Flows
I created user flows to map out the journey for the profiled users. This example shows the journey from setting up an account to creating a trading plan for the user profile of Al LaRock.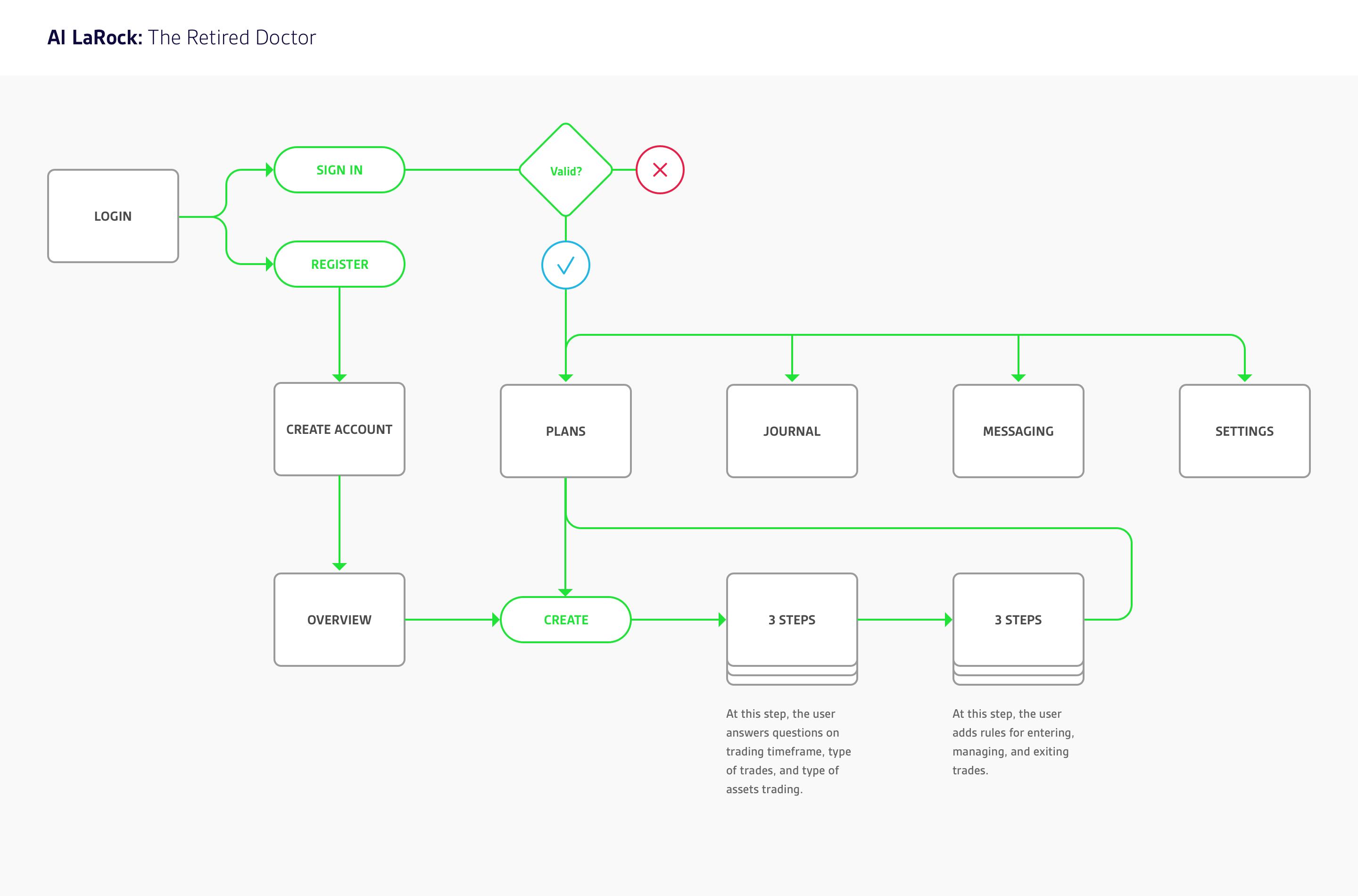 Wireframes
I created wireframes to show the interaction between the user and product. This example shows the steps taken to view and purchase a premium plan of a featured options trader.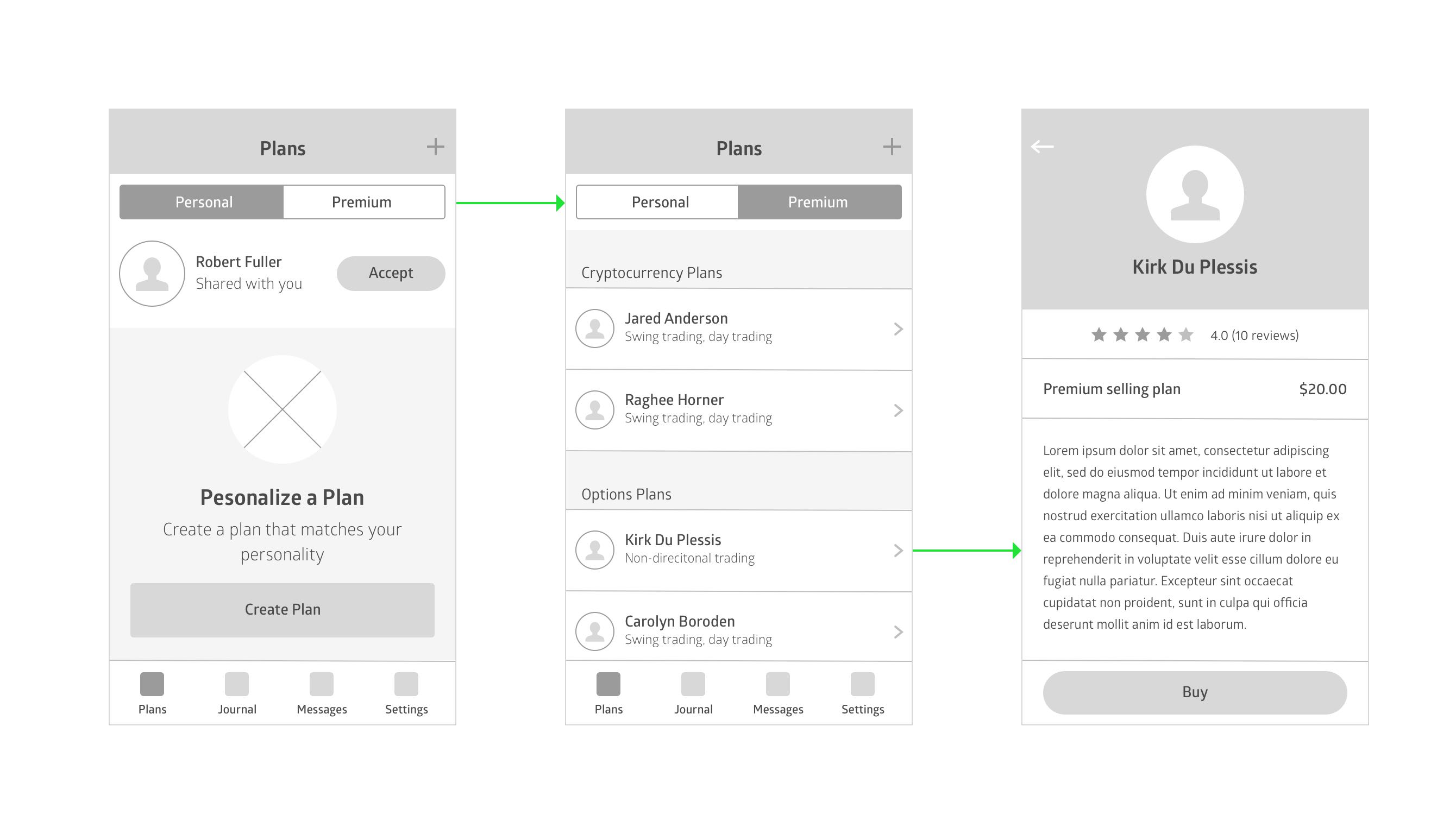 Full Case Study Coming Soon!
Back to Portfolio